H's Other Creations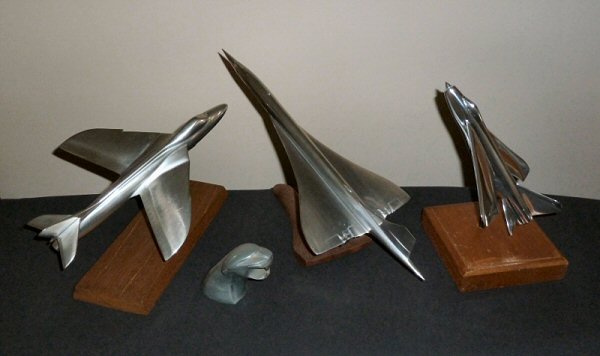 Hawker Hunter - Concorde - English Electric Lightning
H's 'Tourmax'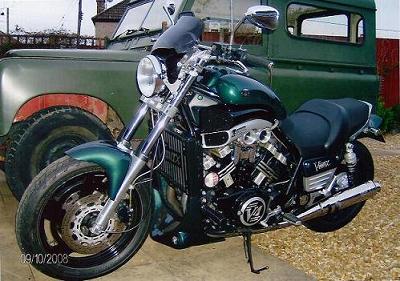 H's 'Tourmax' bike, with New 7" Headlight fitted, (and the Land Rover behind that 'H' has pulled with this V-Max!)
H's other Love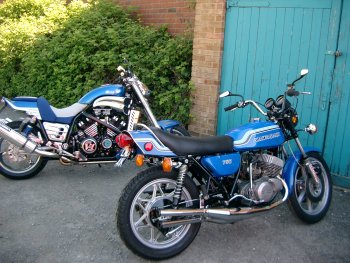 Owned since early '80's, not for sale!
'72 UK H2 triple.
H's Norton 750 '73 Commando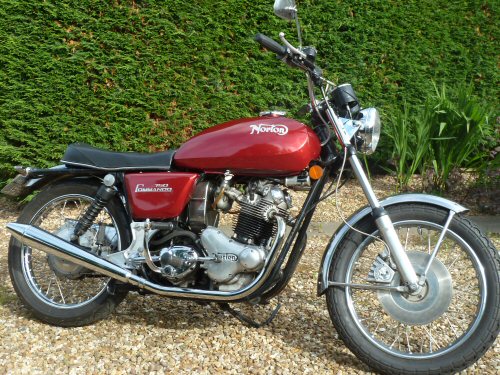 Sunday afternoon ride

H's '85' Bike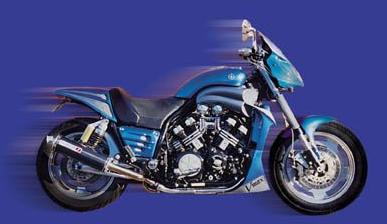 90's theme.
Owned since '88.
H's 2007 Update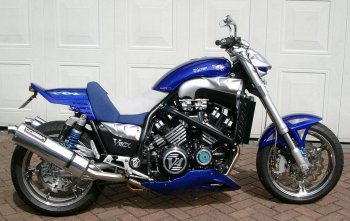 H's 2007 Updates to his Bike!!,
New Muscle Scoops with Muscle Side Panels,
+ Bellypan and Blingy !! paint job + other Mods.
Larger Picture in Gallery Section.

H's 2019 Update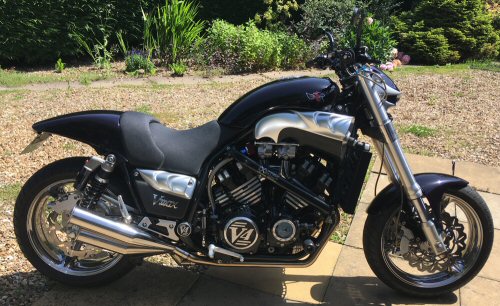 Lowered / modified mid-flip seat with the NEW Aero-Max tail piece
Tony - UK

Before and After
Shaun - USA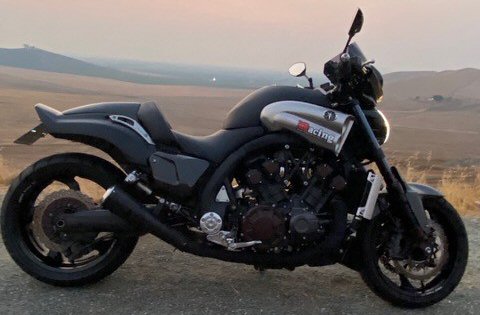 Tour-star Tank
Passenger Relocation Brackets
Lowered Seat
K& N Air Filter
Wheel Stickers
Ram-air Spoiler
Mark - Canada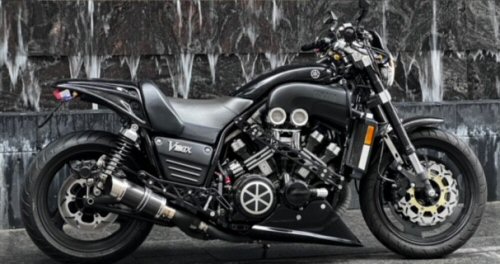 Peter - UK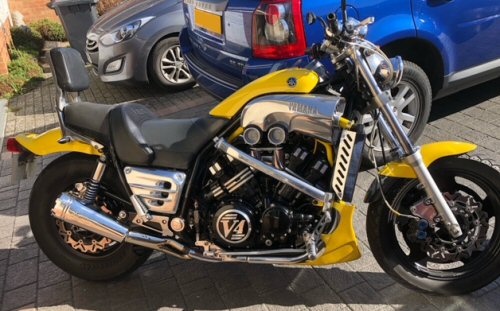 Demitri - USA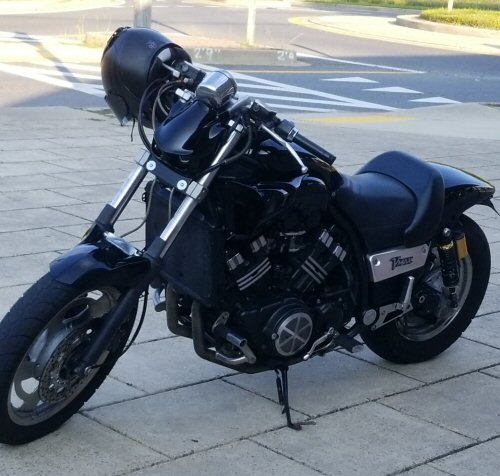 #43 Cyber-Max headlight unit
#9 Muscle Scoops
#39 Aero-Max Single seat conversion tail piece
#66 Angular front mudguard

Robin - UK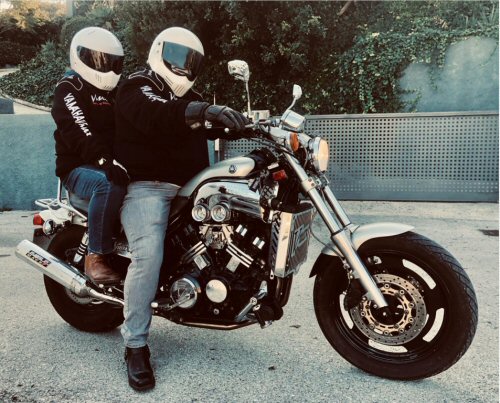 Mike - Canada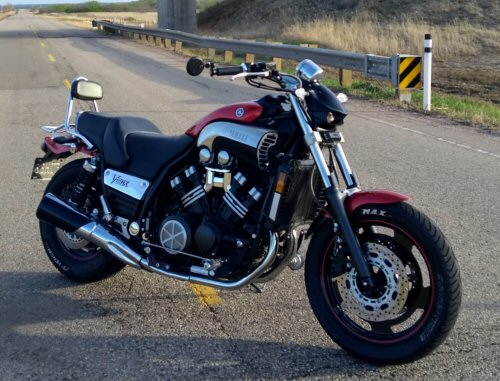 Greg's UK 'bobber-max', our latest build, fresh from our workshop.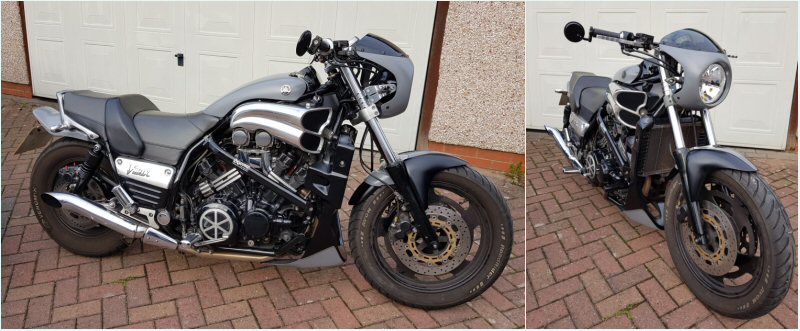 Parts list:
#33 fluted front mudguard
New fairing
7" headlight kit
bar-end mirrors
Black flat handlebars
+ Low bar clamps
#160B radiator sides
#31 bellypan
Polished aluminium mega-air-scoops
Frame reinforcement bars
engine bars
re-painted engine
12" Black lowered shocks
#4a short tail rear mudguard with Twin round light
Satin Paintwork
Sooty - UK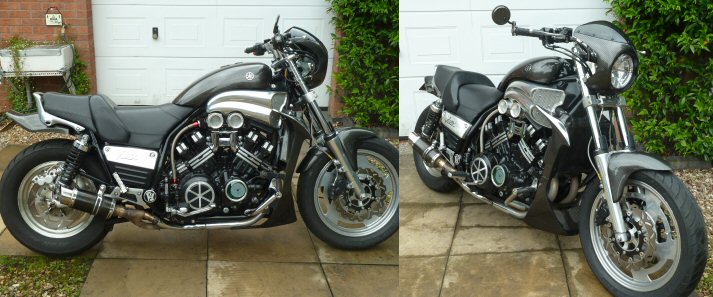 Colin - UK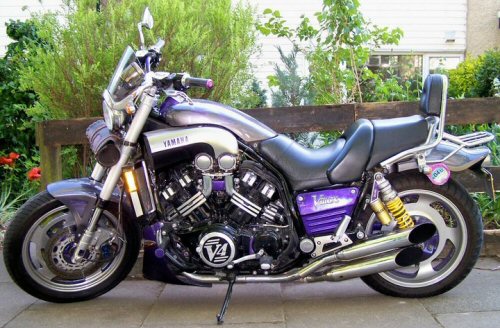 Rich - UK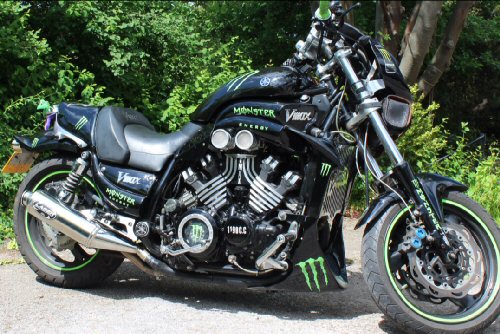 John - Northumberland, UK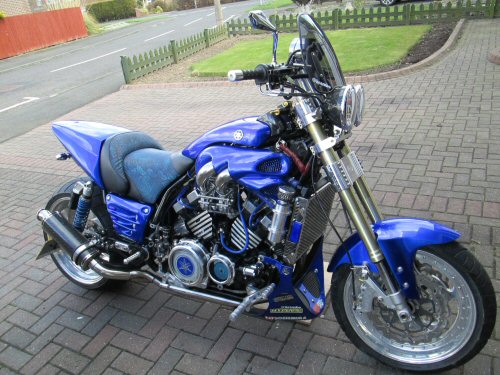 belly pan, scoops , sides and mirrors
Steve - Bristol

Simon - UK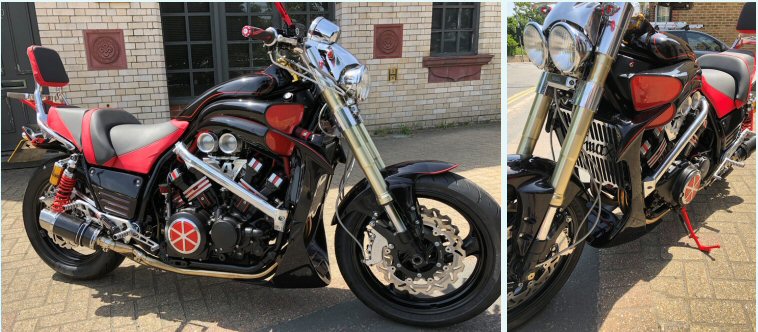 Nigel - Falklands Islands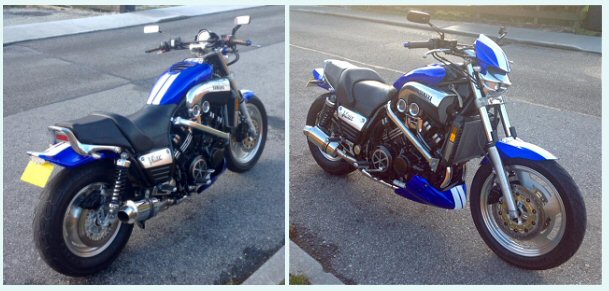 Phil - Australia Cruiser Single Seat conversion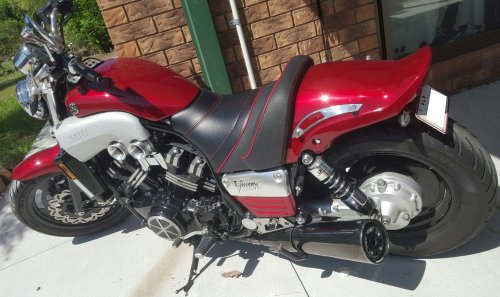 Thank you for supplying me with an excellent product, the single seat conversion fitted perfectly.
Looks great : see photo attached.

Regards

Phil
Antonio - Italy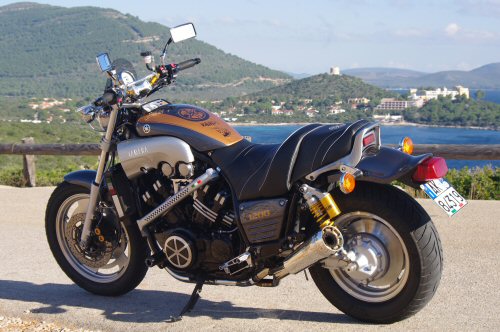 Ronald - Germany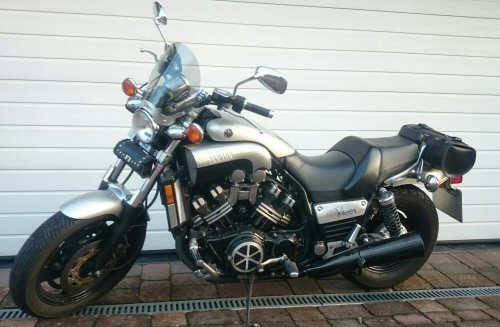 Keith - Australia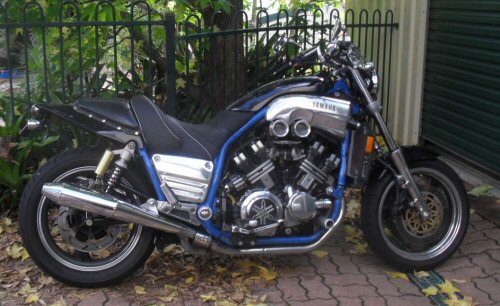 David - UK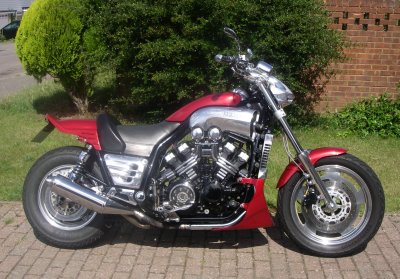 Hi "H"

Thanks for sorting out my Vmax last Thursday (2/4/2015) - she now runs like a dream!! I rode back to Stratford with a grin, and then from there back on Monday night to Faringdon with an even bigger grin :-)
Being as the weather was so good and the countryside was even better, I'm afraid the throttle only had a limited position :-) So I don't as know yet what she is like on fuel, but I do know It's fantastically better and she pulls like a train again - lovely!!

Once again, many thanks "H" and I hope to catch up with you again soon. I've attached a piccy in case you need to fill more space in your gallery!!

Regards

Dave.
David - Belgium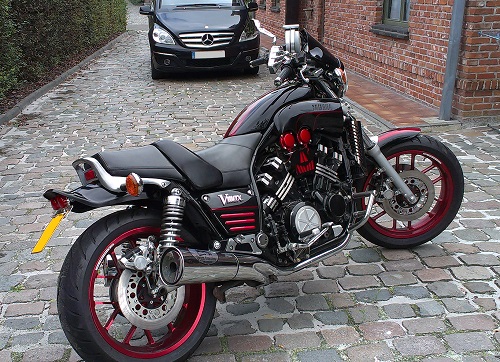 Uri- Israel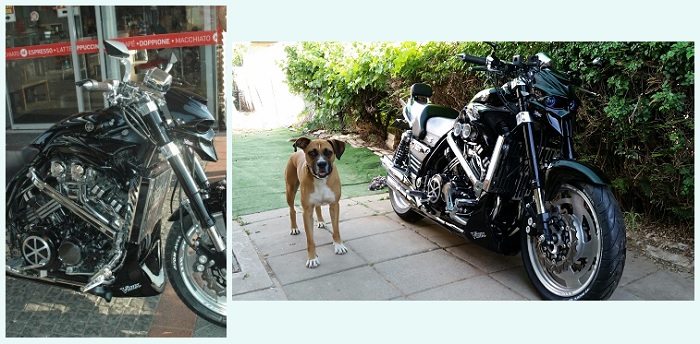 Exactrep parts:

1. Set of 4 velocity stacks
2. Rear engine / frame covers
3. Vmax radiator grille
4. Radiator side covers
5. Bellypan
6. Front fender
7. Frame reinforcement bars
8. Rear 17" rim
9. Carburetors balancing gauge
10. Dyna 3000
11. Chrome engine bars


Uri-Gal - Israel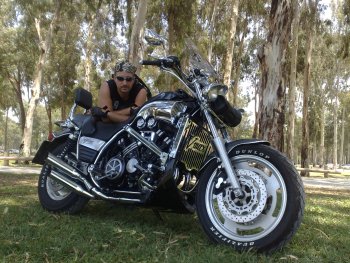 Hello

I got all the items and they are great.

I saw at your site gallerie of customers photos,

I even recognise some vmax from israel!

Uri,

Exactrep parts:-
Radiator grille
Engine bars
Mick - Surrey, UK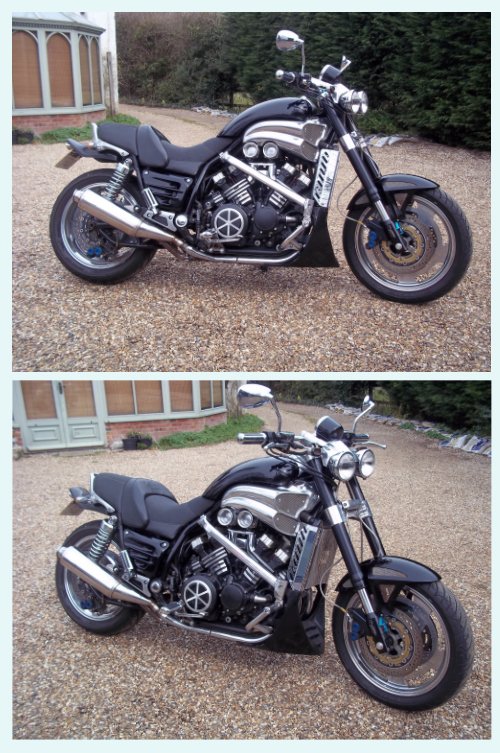 Some of our parts fitted are:
Extra fuel tank
Rear wheel
Frame stabaliser
Head lights
Radiator cover
Carb covers
Lower valance
Stanley - Nigeria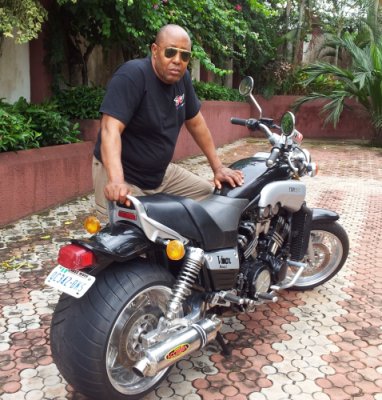 We sent him a complete reconditioned engine, + many parts
Ken - UK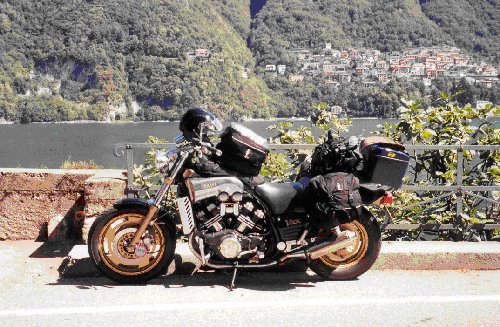 Janne - Sweden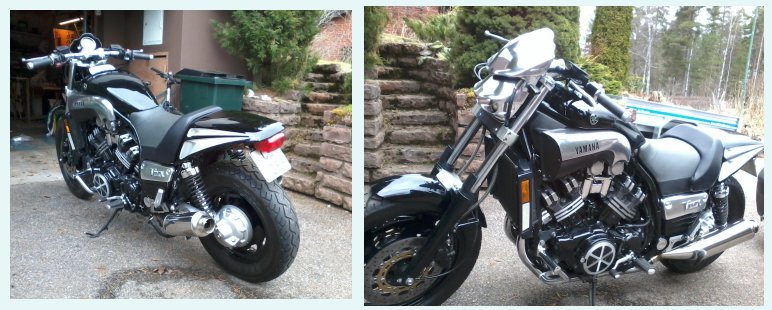 Tony Pott's Trike - UK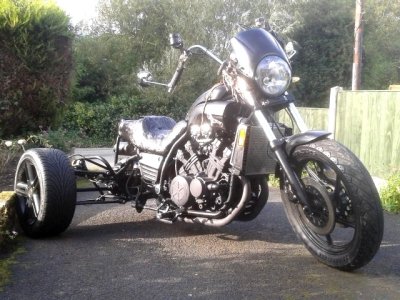 Domenico - Switzerland

Pierre - Quebec, Canada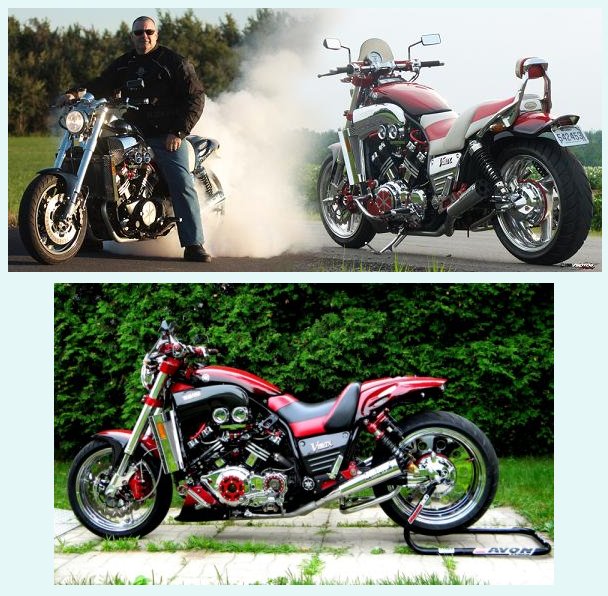 Gary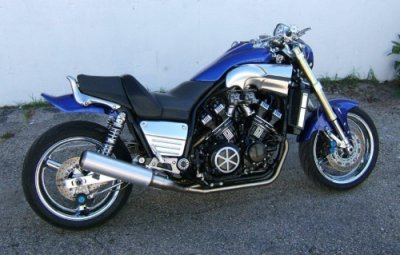 Thoby - South Africa

ERICO'S Max. Hartlepool UK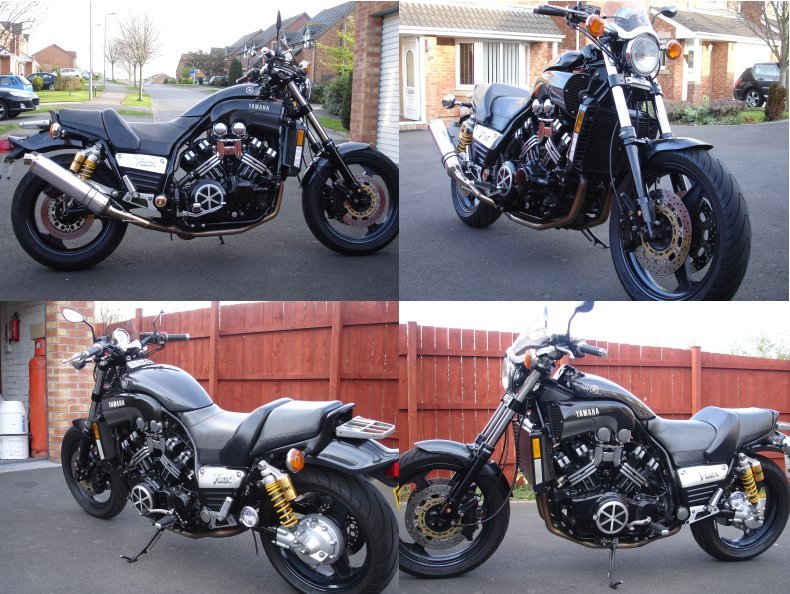 Danny - Australia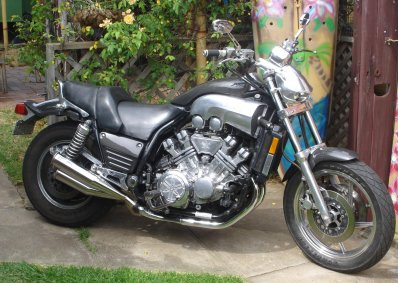 Mhnas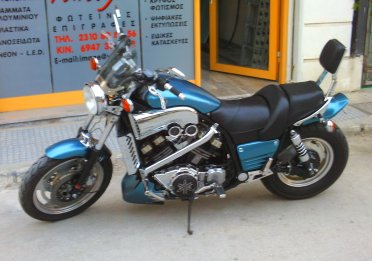 Dave - USA

Dennis - Tennessee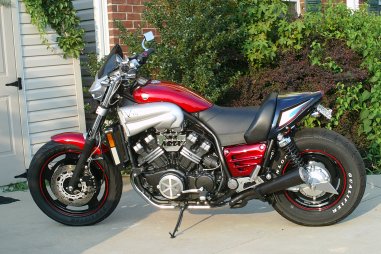 Pheonix - UK

Jack - San Diego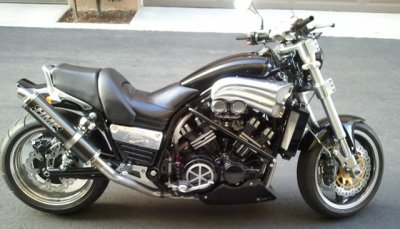 Bjorn-Tore's Bike - Norway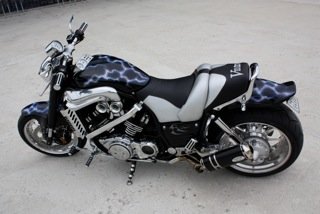 Dave's bike

Built 1998 - 99, stage 7, 'hindle', forward controls, USD's, chopped rear frame mod., 18" x 6" rear rim, + loads more.
Goes like hell, and handles amazing well.
Armin - Serbia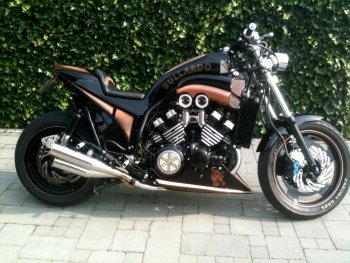 Terry - UK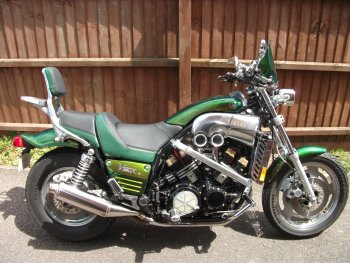 Jon - Norway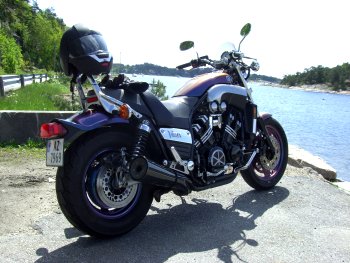 Tom - New York

David - Uk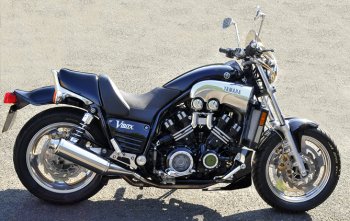 Antonis - Geece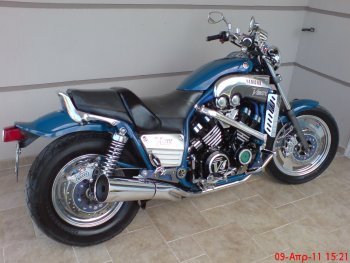 Wille - Norway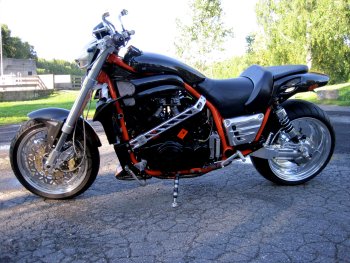 Yusuke - Japan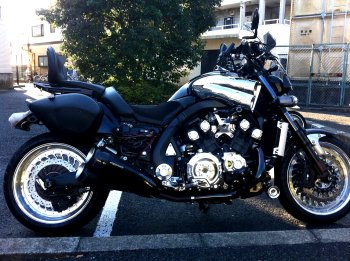 Marco Roy - Canada
Kev's Tattoo's UK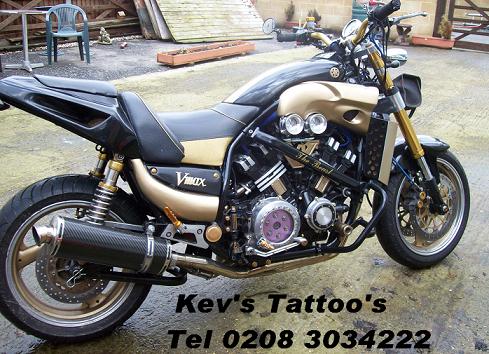 Andreas - GREECE - Thank You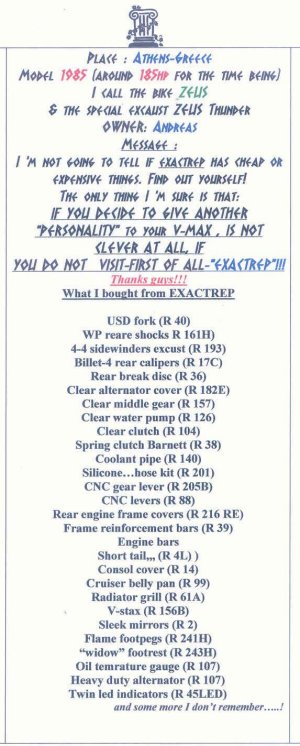 Andreas - GREECE (see above)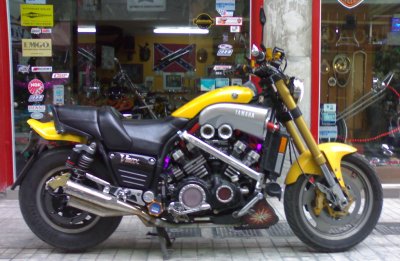 Justin - USA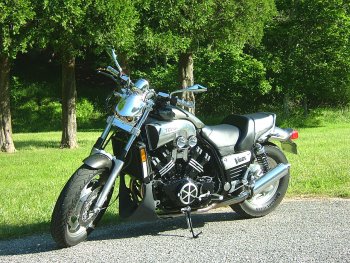 Just received the carbtuner and model thank you very much. bike is looking hot.
Justin

Craig - Scotland, UK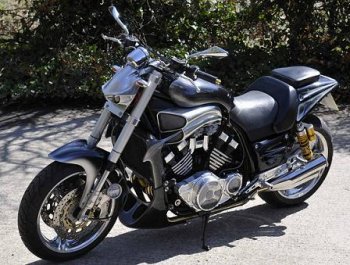 At long last I'm sending you photos of my Max.
Craig
'Murph' - UK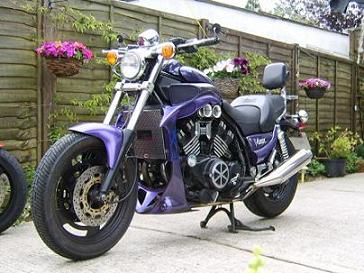 Sorry that this is a little late but health has been dodgy,
all parts fitted well and have turned another max into an individual master piece.

Best wishes to you all, regards Murph, Sharon and the Parasite KT
Jeff - UK / Philipinnes

Jeff's bike before modifications
Ewan - UK

Parts Fitted:

Custom 4-4 Handmade Sidewinders Slip-on Exhaust
Sissy Bar and Rack

Mark - UK
















Amongst Numerous Parts Fitted:-

USD Forks
Extra Fuel Tank
17" Rear Wheel
Tourmax seat
Muscle scoops
Clear Clutch Cover
EAGLE 4-2-1. Complete System /Ixil Conical 'Oval' '4-1' Exhaust
Vent side Panels
Nightfighter Bellypan
Rearsets
Wave Brake Discs
V-Stax
V-max short tail rear mudguard with twin oval lights
Larry - Holland
Thought i would send you a photo of the Radiator side panels etc..on my bike
so i don t have to explain how good they look, thanks for everything and
we will visit u next may or june.

greetings larry (xtreme)

Exactrep Parts:-

Radiator Side covers in Chrome
Mega-Air Scoops in Chrome
Vent side panels in Chrome
Cybermax headlight in Chrome
Rearsets
Radiator grille
Aidan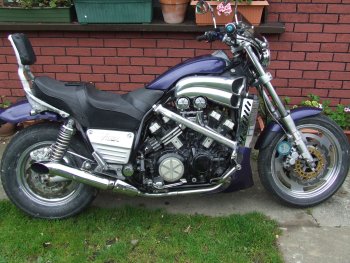 1993 Full power V Max

Regards Aidan

Exactrep Parts fitted:

Frame Reinforcement Bars
Mega Air Scoops in polished Aluminium
Marving 4-2 Slash cut Slip-on's
Bellypan

Russ - UK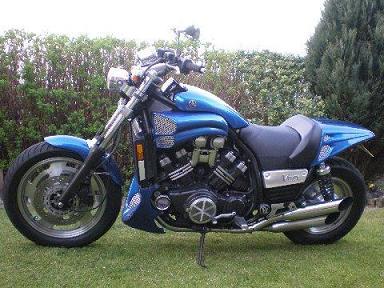 Thanks for everthing
Many Thanks Russ UK

Exactrep Parts fitted:

Mega Air Scoops
Single seat Conversion
Bellypan

Steve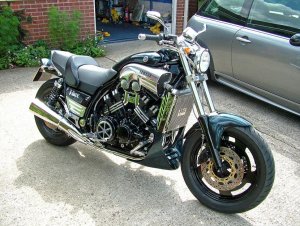 Thanks for the continued support in modding my Max, you guys are the best!
Just finished the midnight black metal flake paint job, loads of bits to buy yet though.
Steve

Exactrep Parts fitted:

Ratcatcher Bellypan
Engne Bars
Fluted front Mudguard

Trevor - Australia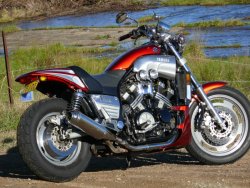 Hi,

Just thought I'd send you some pics of my 95 Vmax post paint job
with the 'bits' purchased from you. I am more than happy with the
result and look forward to more improvements.
I have owned this bike for 10 years now, having purchased it from
the original owner. Last year, while returning from the Moto GP at
Phillip Island, I met another Vmax owner who told me about your products.
Good for the bike - bad for the wallet.
Thankyou
Trevor Jordan, West Wallsend, NSW, Australia

Exactrep Parts fitted:

Single seat Conversion
Bellypan


Roger - UK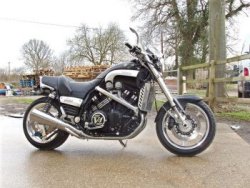 2001 canadian import Vmax, stage one (and a bit more)
dyno jetted. Zero/3k/normal Vboost mod.
Modified R1 front end with springs to suit vmax.
Galespeed 17" wheels with brigstone bt020 tyres (190 rear).
R1 front discs, far better friction. frame brace's, these
really work when you are pushing the limits!
(I must fit shorter pegs 'cause I keep hitting the tarmac with them)
flat bars with u.s.d risers put the steering axis right over the pivot centre,
this mod really improves the feel and control in high speed cornering.
Cosmetic mods as in pics. u.s.d rear brake conversion R1 calliper and
original Vmax front disc. the bike is almost as I want it, next job is a
cnc alloy swing arm and ohlin rear shocks.
( the originals actually work well but tend to fade when pushed hard.)
the modified exhausts will be the last things to change as they can now breathe!
All round the general performance is exellent, a muscle sports bike!! requires respect,
like a nearly tame tiger! its hard, but I'll try to keep one wheel down!!!!
Best regards, Roger.

Parts fitted:

Galespeed wheels
Frame reinforcement Bars
V4 Clutch and Genny Covers
Radiator grille and sides
Tourmax seat
Fly Screen
Diamondback Mirrors
Scott - USA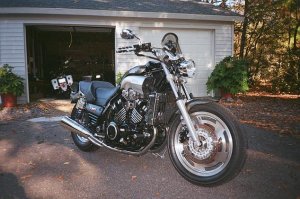 Thanks H, Looking forward very much to getting it. Attached is my Maxwell these days ...
Happy New Year,
Scott
USA

Exactrep Parts fitted:
Marving Road 4-2 slip-on Chrome Exhausts
Radiator Grille
Radiator side covers
Cylinder side covers
Fly Screen
Ian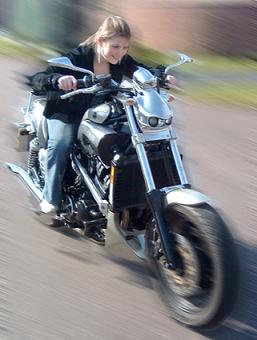 Two of my most precious - my daughter and my bike!
1996 V Max owned since Aug 2000

Exactrep Parts fitted:

Cybermax headlight, indicators, mirrors, levers,
ribbed foot-rests, Marving exhaust, bellypan & frame reinforcement bars.
Merry Christmas to all at Exactrep
John van Nieuwenhuizen 1st Vmax Rally South Africa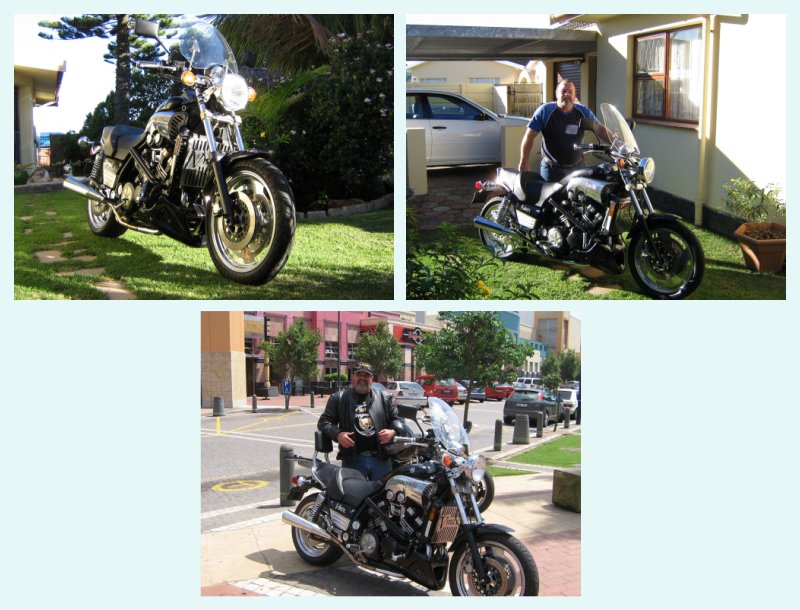 I trust that you are well. Just thought I would
send a picture or two of myself and a few VMAX's
at the Rally on 27 October 2006 held in Durban.
Picture 2 (below) is of "DOK" from Pietersburg,
his big was voted best bike at the rally,
It is customized with all Exactrep assesories.

Keep well,
Cheers
John

John van Nieuwenhuizen (ZA South Africa)
I have just actually been viewing some of the bikes on your site.
It is gratifying to see what other enthusiasts do to these awesome
machines, I am busy redesigning my TV room, I do not watch
much TV anymore, I sit in my garage and look at the bike and
then at your catalogue, difficult to decide what to do next.
So I have decided to move the TV out and the MAX in.
(I wish, my wife already tells my friends that I am a recycled teenager).
Cheers
John
Gerrit Dokter Best Bike at 1st Vmax Rally South Africa

















Best Bike at the 1st V-max Rally South Africa
All parts were received the day before I left for
the V-Max rally, which was a real treat.
H will be happy to hear that my bike won the
first prize for best bike on show,
with Exactrep parts featuring very prominently !
Best Regards
Dok

Exactrep Parts fitted:

Vmax 17" Rear Wheel conversion
MARVING Race. 4-2 slip-on Chrome
Badan Air Scoops
Bellypan
Frame reinforcement Bars
Ribbed Foot-rests
Alan P (Wellingborough UK)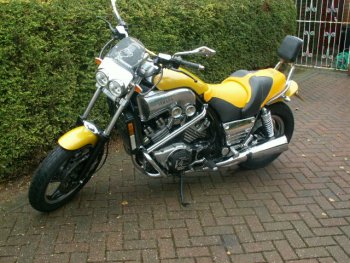 'H' Many thanks V'stax's are the dogs

Rgds

Alan
V Stax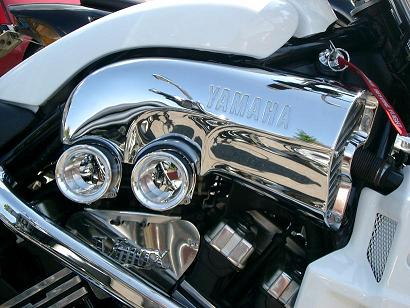 V Stax picture, Thanks to the Dutch Lads
Mario - USA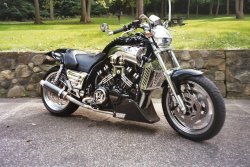 Mario Aguiar (USA)
You guy's are something Else!!!
Thanks from the bottom of my Heart, you've showed me,
you're very special persons, by doing something like this,
for a perfect stranger like me, the 'Cybermax' is absolutely gorgeous.
JULY 2000

Exactrep Parts fitted:

Cybermax headlight
V4 Clutch and Genny Cover
Vent side panels

Bill - UK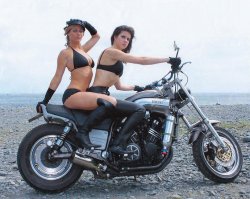 Picture of my bike on a Cornish Beach plus a couple of Friends!
Thanks for the Advice.
Bill (Cornwall, U.K)
Sam - Australia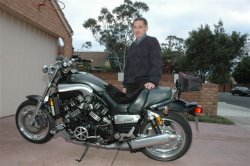 Thanks
Sam Blumenstein
(Melbourne, Australia)
Steven - USA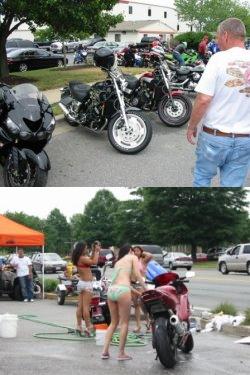 Pix from the Bikini Bike Wash at the Local Bike Shop here in Maryland, TP.
Regards
Steven A Lowery
Washington DC, USA

Jack - USA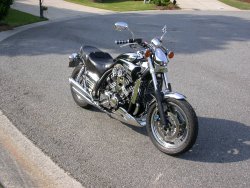 Good Afternoon Guys,
Here is the results of all the parts you have been kind enough to send me.
Thanks for your help,
Jack Campbell
Georgia, 30189, USA
June 2006

Exactrep Parts fitted:-

Cybermax Headlight
Bullet-style belly pan
Ribbed grips

Scott - USA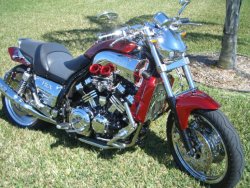 Here is a pic of my 97 max
Thanks
Scott Mellor, Langhorne Pa , V.m.o.a. member #870

Exactrep Parts fitted:-

Cybermax Headlight
Fluted front mudguard
Engine Bars
Ribbed Grips
Brem - South Africa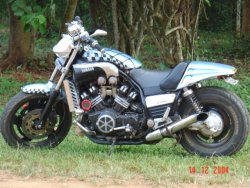 Brem (Burkina-faso, S Africa)
Many Thanks

Exactrep Parts Fitted:-

Single seat Conversion
'MARVING' Slash Cut 4-2 Chrome slip-ons
Cybermax Headlight
Engine Bars
Radiator Grille
Radiator Side Covers
Sleek Mirrors

'Rusty' Morgan - USA

'Rusty' Morgan - USA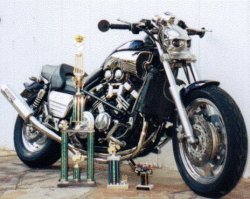 Rusty's Bike
Thanks

Exactrep Parts Fitted:-
Cybermax Headlight
COBRA 4-2-1. Complete System
Engine Bars



Frank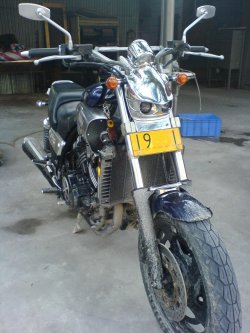 Frank Jaegar
Thank you very much.
All parts fit perfectly.

Exactrep Parts Fitted:-

Cybermax headlight
Aluminium Anodised bars
Enrico - USA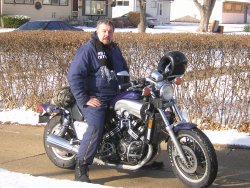 Enrico E. DaValle (Hammond, in. 46324 U.S.A.)
hey guys
first i'd like to thank you for all the products i have ordered
that make my 85 max look awesome. Attached pictures were
taken after the toys for tots motorcycle parade Dec. 4 2005
the bike is a mess, there was 2 inches of snow on the ground,
as you can see, when i left that morning.
Danny - UK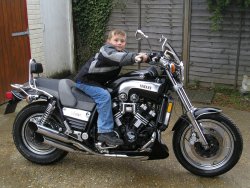 Danny Ord (Hampshire UK)
I have attached a few pics of my pride and joy,
seeing as most of the bits came from you
wondered if you would post them on your gallery.
Thanks
Dan

Exactrep Parts Fitted:-

Sissy Bar and Rack
Tourmax seat
Fly screen
Engine Bars

John - UK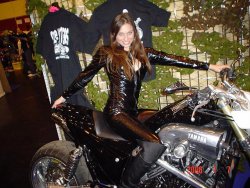 John (UK)
hi mate my max at the gmex show at manchester
thanks 4 all your help
john

JohnBoys - UK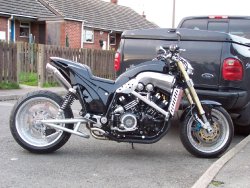 JohnBoys Vmax (UK)
Thanks
John's Trike - Doncaster, UK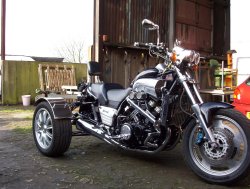 Regards John Hackney, Doncaster.
Thought u might like to see this, lots of your bits fitted
see attached photo.




Frank - Western Australia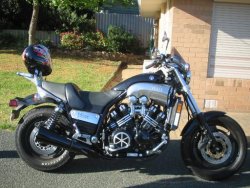 Frank (Perth, Western Australia)

Exactrep Parts fitted:-

Fly Screen
Engine Bars
Adelino - Portugal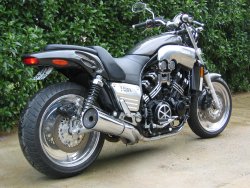 Adelino Guerreiro (Portugal)
Thanks for Everything
Stefan - Sweden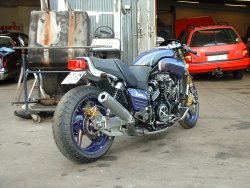 Stefan Andersson (Sweden)
Thanks
Roger - USA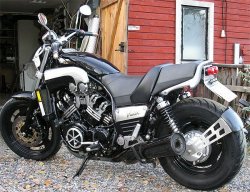 Roger Sundling (USA)
I've received your products,
and I've greatly enjoyed them.
Stacy - USA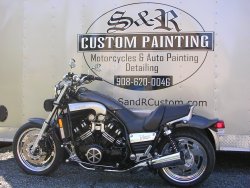 Stacy Cascio (USA)
1)Exactrep foward controls
2)190 rear tire
3) lowered seat
4) Custom paint
Thanks
President,S&R Custom Paint
Antoine - Montreal, Canada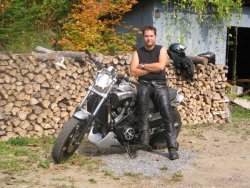 Antoine Brouillette (Montreal)
Thanks for everything.
Have a Good Winter
Bye Antoine

Exactrep Parts Fitted:-

Cybermax Headlight
Cruiser Bellypan
Frame reinforcement Bars
Janne - Sweden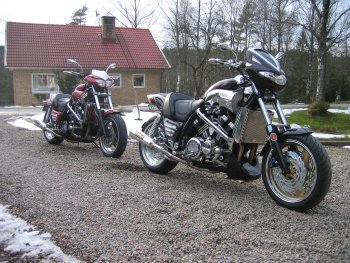 Hello
I send foto of my two maxes.
One with carbs and some other things from Exactrep.
Regards / Janne Svensson from Sweden
Dan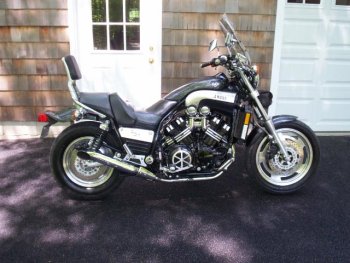 Hi,

Here is a picture of my '99 V Max.
Marving pipes, Tourmax seat , Metzler
880's, stock engine.

If you have a place to display this,
I would appreciate it.

Thanks,
Dan

Exactrep Parts fitted:-
Marving 4-2 Slash Cut Exhausts
Engine bars
Sissy Bar
Tour screen
Tool Roll


Mark - UK

Hi H

I'm sending you 2 photos of my Vmax.
Hope you can put them on the gallery page.

Hope all is well with you.

Mark

Exactrep Parts fitted:-

Short tail Mudguard
Frame reinforcement Bars
'LASER' Pro-stock stainless steel slip-on exhausts
sissy bar and Rack
Bellypan
Fluted front Mudguard
Cylinder Side covers
V4 Clutch and Genny Cover
Radiator side Covers
V Stax's
Clear Waterpump Cover
Clear Mid Gear Cover
CNC Fork Brace
Radiator grille
Sports Fly Screen
V4 Swing arm pivot covers